News From Datamark UK Ltd
The following News articles are the latest from Datamark UK in bringing to you our up to date additions to our product range and other News which we feel is of relevance to any of our customers or prospective customers.  We aim to keep our customers as much up to date with any News worthy articles we feel will be of interest and of course developments within Datamark UK with any News about products added to our portfolio.  So for the latest Datamark UK News check us out here.  Use the links to recently added items on the right below and to check out items from a particular month or year then select the relevant period on the right below from the archive.  We aim to bring you as many News items as possible going forward: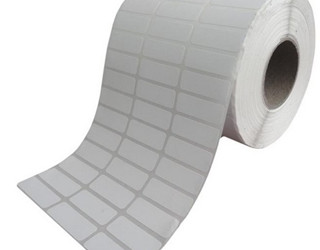 If Carlsberg Manufactured Self Adhesive Label & Tag Solutions or Supplied Labeling Systems, then would this be what's on offer:  Datamark UK Ltd – Quality Self Adhesive Labels & Tag Solutions; Quality Self Adhesive Label & Tag Solutions from a Manufacturer who pride themselves in delivering on time. Datamark manufacture & supply Self Adhesive Label & Tag Solutions using a variety of materials for even the most demanding projects. These include materials which perform in extremely low temperatures (-210℃) such as Cryogenic Label Applications & high temperatures (1200℃) for the Labeling of extremely hot materials providing traceability through the manufacturing process.  One such new product is currently undergoing successful testing for the tracking of products being put through the extremely rigorous Galvanising Processes. Our key objective at Datamark is to provide our customers & new prospects alike, with a range of Self Adhesive Label & Tag solutions, which we deliver on time to these customers and new prospects 99.95% of the time. At Datamark our Customer Service support from our internal and external sales team is second to none, and we like to assist our customers in the management of their labels. We provide a wealth of knowledge and experience within the Self Adhesive Label & Tag Solutions market totalling something like 75 plus years combined experience. Quality Label Print Solutions Datamark offer a range of Thermal Transfer & Direct Thermal Printers supporting our range of Self Adhesive Label & Tag Solutions. These include the TSC Printronix (Now a TSC Silver Power Partner) and GoDEX range of products.  Part of this range includes a wide variety of Mobile Print...
Archives
October 2023
M
T
W
T
F
S
S
« May
1
2
3
4
5
6
7
8
9
10
11
12
13
14
15
16
17
18
19
20
21
22
23
24
25
26
27
28
29
30
31